---
Designing a restroom doesn't sound that challenging as all one needs is just a shower, tub, toilet, and sink. How difficult is that? Turned out it's not as simple as you think because some home designers still evidently manage to mess up dramatically, creating bathrooms that are bad yet hilarious.
One can only guess what went through the designer's mind when designing a bathroom that appears like a judgment room. As much as we hate to admit, we often use the bathroom from time to time and must have come across an unusual badly designed, or perhaps arranged bathrooms.
Anyways, here are hellish bathrooms evidently designed by people who possibly haven't used one before. Is this possible?
Porcelain Throne Is Taken To The Next Level
zackogenic
The Most Judgmental Bathroom
TOPPENKILLE
The Urinal Guitar That Plays Tunes Played For Everyone Who Visits The Restroom
Ghodlynezz
Guess The Designer Was Thinking 'Defecate & Pee' Separately
isaakwells
Is Wheelchair Truly Accessible To This Bathroom?
Cadenceminge
Toilet Only For Disabled, Elderly, Pregnant & Children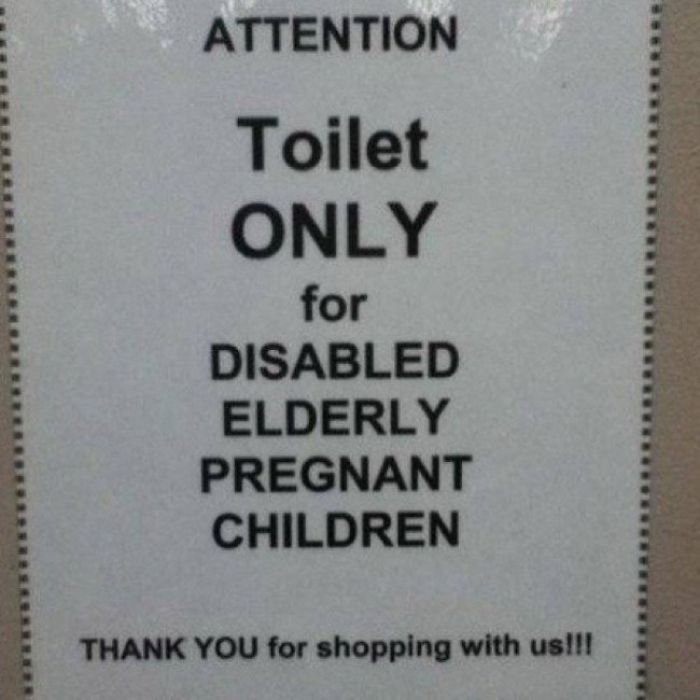 boobooob
Is This A Sink For Ants To Play In?
chichumolay
The Obvious Complicated Sink!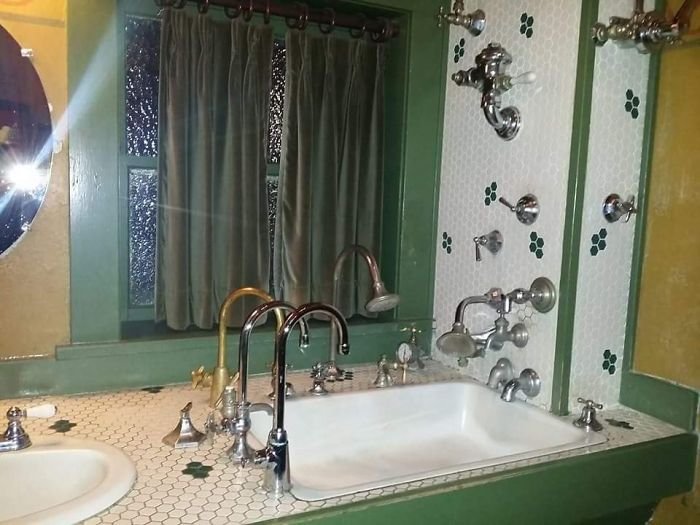 MrGrieves123
It's A Left To Right Bathroom Satisfaction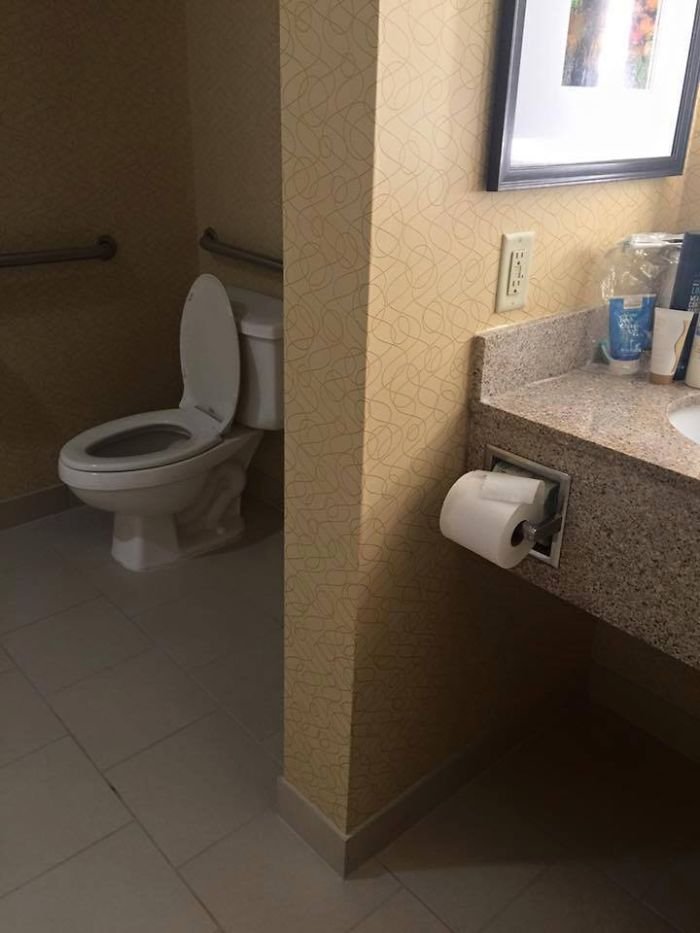 Tekki
The Best Portrait For A Bathroom! Are You Thinking Of Becoming A Mum?
ixodes_lyme
Toilet In The Middle Of Kids Classroom. Quite Disgusting, Right?
JKastnerPhoto
Crew Make Fresh Batches Of Ice Cream In This Store
Logical_like_Spock
Could This Be A Mini Cinema? Oh! It's A Restroom
orwellsrentboy
The Window Fitted In A Restroom
Observatus
Toilet Seat Is Visibly Narrow! Who Would Use This?
prongs995
How Will Peeing Happen At The Time! It's Impossicant!
IAmDrinkingIcedTea
Welcome To The HIV Restroom. We're At Your Service
chjacobsen
A Bathroom Color Pattern Or Fallen Hair Spread?
bergerNfries
Meet Your Avengers Character Is Our Restroom!
Chester_117
The Weird Semi-Transparent Bathroom Doors
-Firgun-
Stalked Even In The Bathroom! Where's The Privacy Then?
barrunat
This Paint Look So Creepy!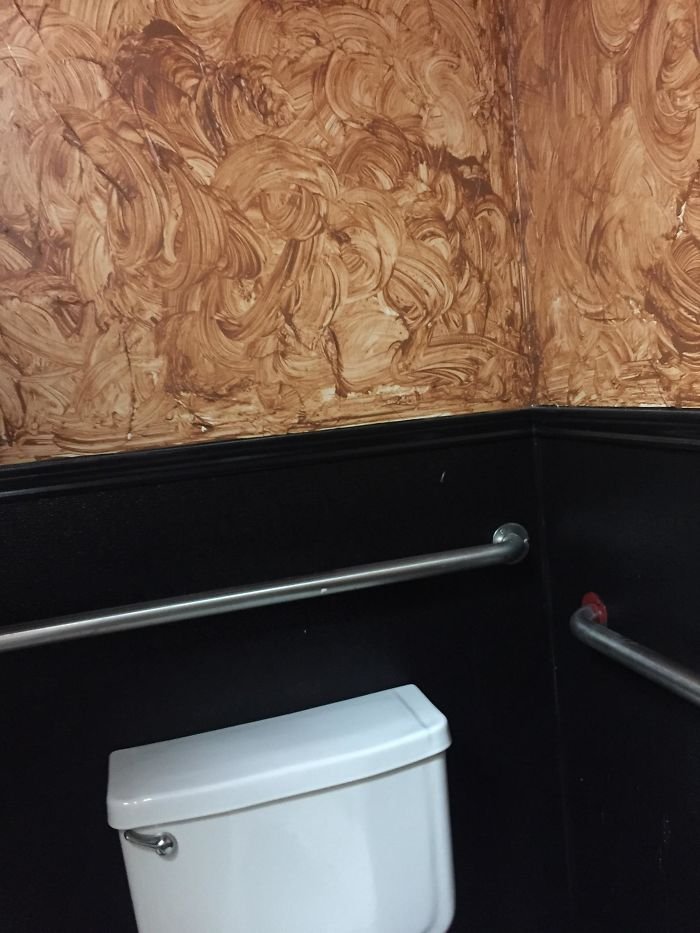 Xuhale
How Possible Is This Design! Totally Confusing
orangejuice1234
The Combo Toilet And Sink! The Smooth Ride Ever!
batataqw89
Are You Loving The Design On The Wall?
WiggelingOversnipe
This Is Filled With Much Anxiety! Can You Use This Restroom?
Jonwyattearp
Let The Meeting Begin!
goregyle
Here's What You Get When You Have A Translucent Bathroom Door. Toddler Stalker Yet Super Creepy
goodluck_canuc